ŌURA has partnered with the leader in premium blue light protection to bring you better sleep you can measure and feel.
Glasses that improve your sleep, based on science.
How to Redeem Your Gift from ŌURA:
 

Click "Add to Cart" below.

From your cart, proceed to checkout.

Enter your Ra Optics discount code, provided by ŌURA via email.

Enter your shipping information, proceed through checkout, and press "Complete Order".

Improve your sleep, increase your energy, and optimize your health with Ra Optics premium blue light protection eyewear.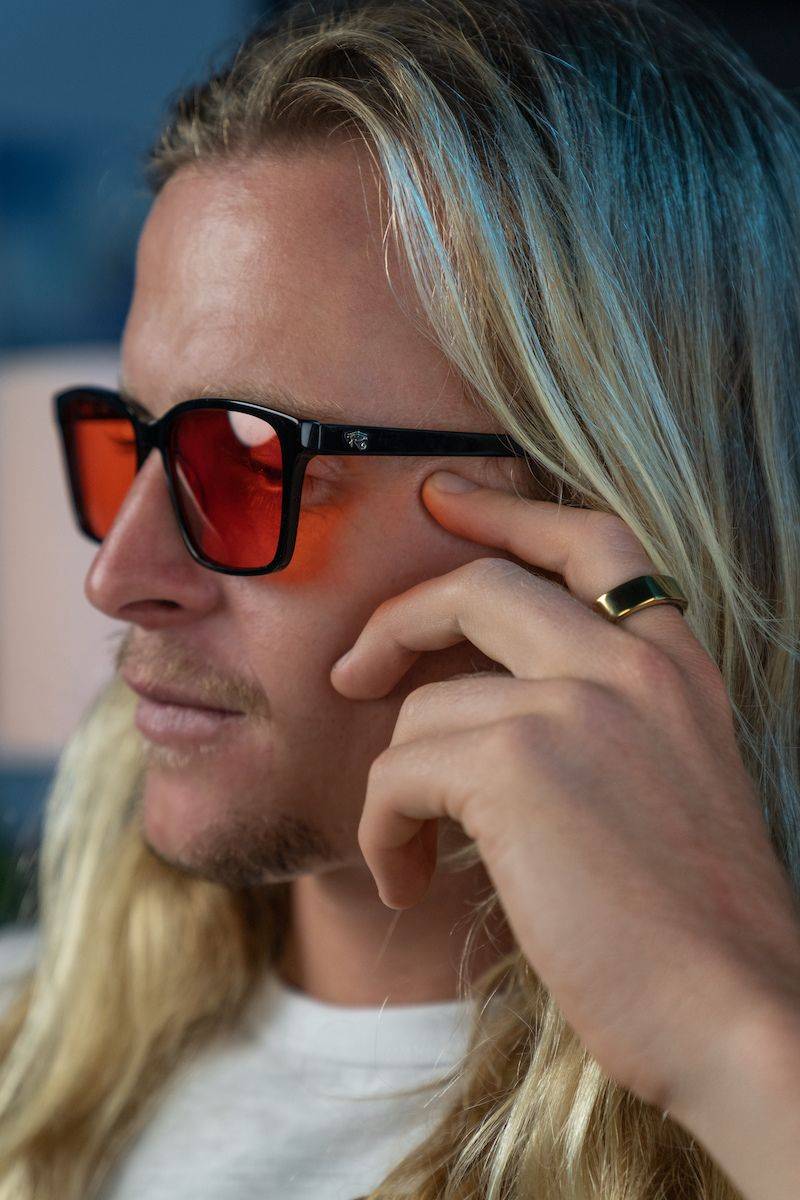 Research shows that blue light from modern light sources (light bulbs, computers, phone screens, TV's, etc.) disrupts our body's natural circadian rhythm and melatonin production, significantly reducing sleep quality.
Anything that disrupts sleep hurts our health.
Ra Optics Lenses use advanced pigment technology to absorb the harmful wavelengths of blue light that disrupt sleep— helping your body rest, repair, and function at its highest level.
Wear your Ra Optics Sunset Lenses from sunset to bedtime. As the glasses work to protect your eyes from the blue light, you'll start to feel your mind and body relax naturally.
Fall asleep more easily, sleep more deeply, and wake up ready to take on the day as your best self.
Increased energy, improved mood, and better overall health start with better sleep.
Thank you for referring a friend to ŌURA.
We hope you enjoy your Ra Optics as much as we do.